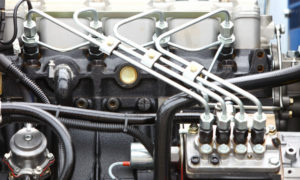 Your vehicle's fuel system is a crucial one. It should be checked and maintained at regular intervals. It has important benefits when maintained. If you are a vehicle owner, doing what is essential can help your car run efficiently. The fuel system is like a teeth root canal, proper maintenance should be done to avoid major problems. At Fateh Mechanical Works, we provide high-quality fuel system repairs and replacements for customers in Sunshine North and its nearby surroundings.
The fuel system is comprised of many components such as injectors, fuel pump, injection pump, tank and line.
Every time you drive on the road, your vehicle gets contact with airborne dust and collects debris from the road. If it is not cleaned, it may go into your fuel system and cause many problems. Many other fuel tank filters can control the contaminants from entering the system. However, you are supposed to change the filters at regular intervals.
Symptoms of a Failing Fuel System
When your fuel system is in a bad condition, it will indicate you by showing some potential danger signs.
Poor fuel economy

Your vehicle's engine light goes on and won't turn off

Delayed starting

Whining noise
Only a trained auto mechanic can diagnose the issue to determine the exact repair. Whether you had the unfortunate experience of a fuel related car break down; our mechanics at Fateh Mechanical Works can get you moving again safely and trouble-free. Our centre is equipped with the latest diagnostic equipment, scan tools, fuel pressure test kits as well as a wide array of common fuel systems replacement parts such as fuel pump, fuel injectors and fuel hose to help you get back on the road.
Our Fuel System Repair Includes
Fuel pump replacement

Fuel filter replacement

Clearing fuel blockages

Fuel injector cleaning & replacement

Fuel pressure regulator replacement

Diesel injectors and diesel pump repairs
If you have any fuel system queries, you can call us on (03) 9364 2880.