We provide you with trustworthy car servicing and the security of knowing that the mechanics working on your vehicle are fully trained and qualified to service your car.
Car Service & Repairs Sunshine
Fateh Mechanical Services, in Sunshine, is recognised among every car owner around for the trusted service they offer and the dependable staff they have on-board. We promise the best car service at the most affordable prices, making us proficient enough to be your first choice for cheap car mechanic services in Sunshine. Being a local service, you can rely on us to help you make your vehicle as good as new once it has been checked and serviced by us.
With the durability and optimum performance of your vehicle as our goal, we have hired only the best technicians and mechanics who are experts in their own rights. Having worked in this field for over thirty years, our skilled staff know exactly what your vehicle needs when you bring it to us. From puncture repairs, wheel balancing, wheel alignment, batteries, roadworthy certificates, clutch and brake repairs, suspension and steering repairs, and more, you can expect only the best service from our team of dedicated mechanics who also make it a point to deliver within stipulated time.
Our services extend to owners of every car, irrespective of the model or brand. And with excellent service, you can rely on us to pick up your vehicle and drop it off after it has been serviced without causing you to interrupt your routine. Understanding the different needs of our clients, and how these requirements can vary, we do our best to fulfil every criteria and cater to our clients to the best of our ability. Our qualified team check every system thoroughly to give you a smooth ride on the road.
We offer exceptional service not only for automobile repairs but also ensure efficient logbook service in Sunshine for you. Since log book car services can only be performed by authorised and licenced mechanics, Fateh Mechanic Services is the perfect place for you. We make sure your vehicle is serviced from time to time depending on the required services mentioned on your log book. Some of the services are needed after your car reaches certain milestones. Be it servicing, changing the car battery, repairing certain car parts that have seen wear and tear, or any other issue that your car is facing, we guarantee quality repairs with genuine car parts.
If you need your car repair services contact Fateh Mechanical Works, providing expert service to cars across Footscray, Point cook, St Albans, Taylors Lakes, Tarneit, and Werribee. You can even call us (03) 9364 2880 to get a free quote or to schedule an appointment to have your car checked.
Car Service Centre Melbourne
We can handle all of your auto repair services including Roadworthy Certificates, Batteries, New and Used Types, Wheel Alignments, Puncture Repairs, Wheel Balancing, Minor/Major Car Services, EFI Services and Repairs, All Kind of Brake and Clutch Repairs, Steering and Suspension Repairs, Engine/Gear Box Replacement, Brake and Disc Machining…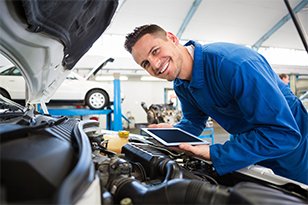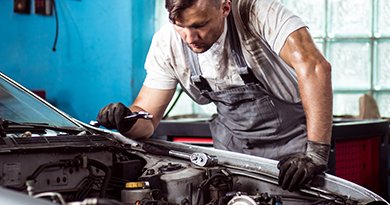 We can handle all of your auto repair services including:
Roadworthy Certificates
Batteries
New and Used Types
Wheel Alignments
Puncture Repairs
Wheel Balancing
Minor/Major Car Services
EFI Services and Repairs
All Kind of Brake and Clutch Repairs
Steering and Suspension Repairs
Engine/Gear Box Replacement
Brake and Disc Machining

"Great service. car runs as new." Highly Recommended.... friendly and honest, i will back!!
- Sunjay Sharma

Recommended Mechanic ???????? Sometimes their charges are $10, $15 more compared to other mechanic prices, but these guys do professional work with cars..worth it..☺ I dont know name of the owner but he is a good man, understands my low financial situation and helps me by fixing repair in as low price as he can.. Good Customer Service
- Bharath Sai Pavuluri

I went to Fateh mechanical for first time when my car needs service and they did good job and charge reasonable price for the service and now many times I went their for normal repairs and they always do good job
- Navpreet Bariach
Latest Blog
News listing is not available under the selected page.
Newsletter
Sed ut perspiciatis unde omnis iste natus error sit voluptatem accusa nt ium doloremque laudantium totam.